TIM PRESTON: Co-Founder | Lead On-Ice Development Coach
---
Tim Preston is the co-founder and a lead on ice instructor with Impact Hockey Development. Tim has a deep-rooted love of the game of hockey and a passion for developing motivated players. Tim is a highly regarded player development specialist. His diversity as a coach allows him to mentor and motivate players of all ages and skill levels. Through a devoted commitment to coaching, he has developed a unique ability to push and challenge players of all levels. From the grass roots of hockey to top performers in a varierty of professional leagues. In addition to having trained Olympic gold medalists, Tim has worked with winners of the Maurice Richard Trophy, the Hart Memorial Trophy and the Stanley Cup. Tim has a wealth of knowledge and experience, his contributions to IHD is not only with his on-ice player development, but also in guiding and developing the IHD coaching staff. Prior to coaching, Tim enjoyed a successful hockey career which included five years in the WHL playing for the Seattle Thunderbirds and the Saskatoon Blades. He was selected in the third round of the NHL draft by the Buffalo Sabres and eventually finished his playing career within the Pittsburgh Penguins organization. Tim has a passion for helping hockey players develop their skills in order to take their game to the next level.
---
TYLER CHAMBERS: Co-Founder | Lead Dryland Trainer
---
Tyler Chambers is the Co-owner and head off ice instructor for all Impact Hockey Development Programs. His impressive background with the game has greatly contributed to his successful training abilities today and for the future. Starting out in his hometown of Langley BC, Tyler quickly discovered a love for the game that would follow him through his entire hockey career. He moved his way up from house to rep playing at every level and strengthening his skills along the way. At the age of 16, Tyler began his first year in the PIJHL playing for the Abbotsford Pilots. His intense dedication and passion for the game landed him in the BCJHL the following year, playing for the Chilliwack Chiefs. During his successful run with the Chiefs, Tyler was honoured with the Don Nichols Award. His confidence and ambition was undeniable in his game and contributed to Tyler cracking the lineup in the WHL for the Vancouver Giants. His incredible drive and hard working attitude also landed him a spot in the QMJHL with the Quebec Ramparts. For the past number of years Tyler has been passionately devoting his life to training hockey players of all ages, helping to build the necessary skills needed to reach their individual goals. Working with players at every level of the game from Atom all the way up to the NHL, Tyler has been a part of making hockey dreams come true. With his positive, energetic attitude and individual focus he is determined to help mold and improve every young athlete that comes his way.
---
CHRIS PRICE: Lead Dryland Trainer | Lead On-Ice Development Coach
---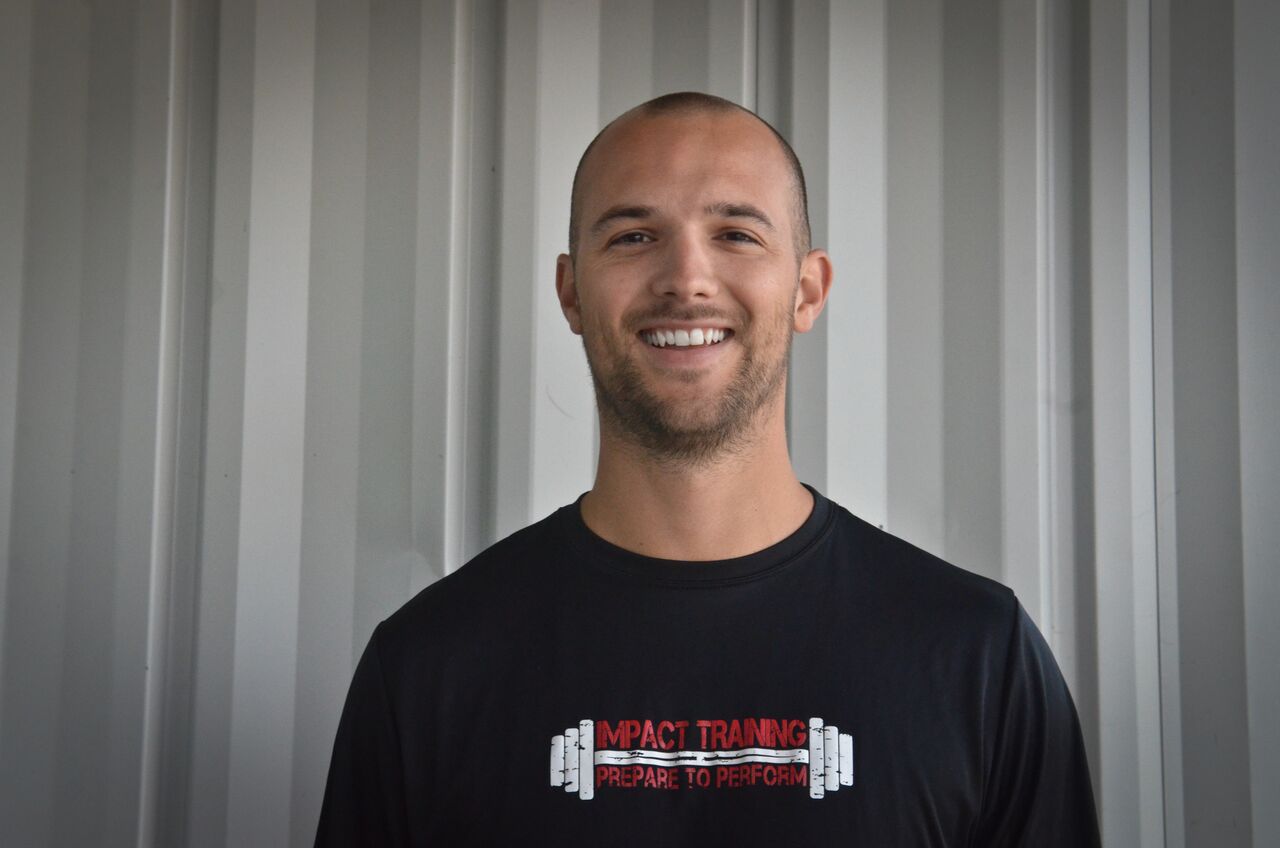 Chris Price joined Impact Hockey in 2014 as an on-ice coach and dryland trainer. His coaching experience ranges from dryland training, minor hockey development, skills academies, four years with the Yale Hockey Academy, and rep teams from Atom A1 up to the Midget A1. He is currently the Head Coach of the Aldergrove Kodiaks of the PJHL, Head Coach of Abbotsford Bantam A1, and a development coach and scout with the Chilliwack Chiefs of the BCHL. Chris grew up playing minor hockey in Aldergrove and went on to play four seasons of junior hockey. As a coach, Chris believes in creating an opportunity for young players to develop as highly skilled athletes that love the game, while gaining valuable life skills through their hard work both on and off the ice. IHD is excited to have Chris as their Director of Player Development in our third and newest location, Summit Centre Abbotsford.
---
SHAWN MCBRIDE: Lead On-Ice Development Coach
---
Shawn has played a major roll in the development of IHD for over a decade. Shawn specializes in D specific training and has worked with NHL players such as
Brendan Dillon, Shea Theodore and Kyle Burroughs. Shawn has also been a major contributing factor in the development of BCJHLs Tait Ross, Tate Taylor and Ronin Sharma. WHHL payers such as Easton Kovaks, Carter Macadams , Matthew Ward, Kyle Chyzowski and Niall Crocker are also .
Shawn has been coaching in the CSSHL for 7 years and has been a head coach in Midget Varsity, E15 and Bantam prep Divisions. Prior to that, Shawn coached Bantam, Midget and Atom tier 1 hockey in Cloverdale and Langley. Shawn's attention to detail and ability to break down areas of the game are what makes him such a great coach and mentor. Shawn also shows strength in his understanding of the evolution of the game and has the ability to demonstrate the individual mechanics of specific skills.

Shawn is constantly evolving his area of expertise and knowledge of the game to benefit all of the players that he works with.
---
CARSON PRESTON: On-Ice Development Coach
---
Carson played 4 years with Delta Hockey Academy and is currently playing in the Major Midget League as an assistant captain with the Valley West Giants. He has been involved with IHD for more than 10 years, he started as a young athlete in the program and continues to train with us on and off the ice. Carson has also been an assistant coach with IHD for the past 2 years, he is a very enthusiastic and high energy coach who is inspired and dedicated to help young players achieve their goals.
---
KEENAN SCARDINA: On-Ice Development Coach
---
Besides developing skill, Keenan believes in focusing on building hockey sense in order for players to think of the game at a high level. Furthermore, he takes great pride in helping them become great people and great role models both on and off the ice. Coaching Career: - Impact Hockey Development since 2018 - Head Coach 2009 Elites & 2013 AA BC Lightning (2021) - Head Coach 2012 & 2013 HPL Bandits (2020-2021) - Assistant Coach 2009 & 2011 HPL Bandits (2020-2021) - Assistant Coach for 3 seasons at the Delta Hockey Academy (2017-2020) Minor hockey Development Playing Career: - Grew up playing for Semiahmoo Minor Hockey - 3 seasons with Delta Hockey Academy - 1 season with Campbell River Storm of the VIJHL - 1 season with Kindersly Klippers of the SJHL
---
CARTER SHINKARUK: On-Ice Development Coach
---
Carter Shinkaruk is a current 5 year professional hockey player who has played in various leagues in both North America (ECHL, SPHL, FPHL) and Europe (Erste Liga). Before turning pro, Carter developed his game in the BCHL and NCAA. Carter has been training with IHD for over 15 years and attributes his on-ice success to his off season training habits developed each summer with IHD. Carter aims to share his experience and knowledge of hockey to aspiring players of all ages and skill levels.
---
JUSTIN KELLY: On-Ice Development Coach
---
Justin moved away from his hometown of Vancouver, BC at 16 years old chasing his hockey dream. That journey took him all over the world and now back to BC for his next chapter. Justin's hockey career and travel experience coupled with successes and failures has given him a wide view of different cultures, ways of life and people. He enjoyed a 17 year pro-career spanning six countries and 14 cities, including Italy, Austria, Switzerland, Sweden and 10 years in Germany.
Justin's view on hockey goes beyond the ice and the singular focus of a career in the NHL. Justin believes there is a need to educate and mentor young athletes to widen the lens: both on and off the ice. Career Highlights: Three league championships, three league scoring titles, two-time player of year honours, and two-time forward of the year. 1997 – 2002 WHL
Saskatoon Blades, Prince Albert Raiders, Spokane Chiefs
17 YEAR PROFESSIONAL CAREER
2003 ECHL ALLSTAR
2004 UHL ALLSTAR
2008-09 Player of the Year
2009 Championship
2008-09 Most Points (league top scorer)
2013-14 Most Points (league top scorer)
2014 -15 Championship
2015-16 Player of the Year
2015- 2016 Most Points (league top scorer) 2017-18 Championship
2019 Bietigheim Steelers Jersey Retirement
---
RILEY SWEENEY: On-Ice Development Coach
---
I am excited for the opportunity to be joining the Impact Hockey Development team. I look forward to helping young players develop their skills and improve upon their on ice talents. To have the chance to help players of various ages achieve their goals and reach their maximum potential is very encouraging for me. Playing Career: -Surrey Eagles – BCHL (2009-2011) -Michigan Technological University – NCAA (2011-2015) Degree in Sports & Fitness Management -Indianapolis Fuel – ECHL (2017-2018) -Kansas City Mavericks – ECHL (2018-2019) -Les Duc's d'Angers – Ligue Magnus France (2019-2020) Coaching Career: -Surrey Eagles – BCHL (2016-2017) Assistant Coach -Delta Hockey Academy – CSSHLV U15 (2020-2021) Assistant Coach
---
JORDAN FUNK: On-Ice Development Coach
---
Jordan is a BCHL alumni and played for both the Surrey Eagles and Prince George Spruce Kings. He also spent time in the SJHL and finished his playing career at the BC collegiate level with Simon Fraser University. Jordan is currently a student at SFU studying Business Technology Management and has coaching experience with Semiahmoo Minor Hockey. Jordan's expertise is in teaching high level offensive skills for both forward and defensemen. His focus is on getting players to score more goals and create more offensive opportunities. Jordan works on analyzing players shots, offensive instincts, agility in the offensive zone as well as their ability to disguise and release the puck. Jordan is excited to be part of the Impact team and is motivated in helping players achieve their goals in taking their game to the next level.
---
BRENT THURSTON: On-Ice Development Coach
---
Brent has been coaching with Delta Hockey Academy for the past 8 years. Brent is an expert in teaching skill and scoring to players of all age and skill levels. He has been teaching shooting to players for many years and is a highly rewound and sought-after personal scoring coach in the Lower Mainland. We are excited to have Brent back with the IHD coaching staff!
---
CHRIS SANTIAGO: On-Ice Development Coach
---
Chris is a hardworking and passionate coach who believes in the power of positivity. His goal is to not only expand players skillsets but to mold their attitude and situational approach in order to maximize their potential. He relies on strong communication and innovation to help get the job done. Chris is a creative coach who is a master at teaching detailed skills to players looking to advance their offensive game.
Playing Career:
Five Years in BCHL Junior "A"
Earned Best All-Around Player 06/07
Scholarship to Utica College NCAA
Four Years at Utica College NCAA
Graduated as the most celebrated class in program history including first NCAA Frozen Four appearance
IIHF World Championship –Team Canada for Inline Hockey (2015)
Coaching Career:
2 Years Minor Hockey (Surrey & Ridge Meadows)
4 Years Spring Hockey (BC Lightning & Spartans
1 Year Metro Hockey Academy ( H.C Prep 2)
10 Years Skill Development (H1-NHl with Impact Hockey Development/ BC Spartans)
---
DARRYL BUHLER: Dryland Trainer Abbotsford
---
IHD is excited to have Darryl lead our off-ice training in Abbotsford this summer! Darryl is the Head Trainer at Bolt Fitness and is the Dryland Trainer for the Fraser Valley Thunderbirds Program.
---
TY PICKERING: On-Ice Development Coach Abbotsford
---
Ty grew up playing minor hockey in Aldergrove and BWC before going to the Yale Hockey Academy for Midget. He then spent four years playing juniors for the Aldergrove Kodiaks. Ty has spent the last year with SFU where he is studying Psychology and also coached the Abbotsford U15 A1 team with Chris Price.
---
KIM EVANS: Langley Yoga Instructor
---
Kim Evans, RYT 200- began her teaching journey in January of 2014. Since then she has fallen in love with sharing the gift of health & wellbeing through movement & breath. Drawing upon various styles of yoga including Vinyasa, Yin, Power Yoga, & Pilates, her classes are an energetic and well-rounded expression of yoga that emphasizes alignment-based movement led by breath. In maintaining a mindful practice, Kim believes the mind-body connection supports us in living a more fulfilled and healthy life on and off the mat. Whether Kim is teaching a more movement based class, or a mindful grounding class, she encourages her students to follow their needs by creating a space to foster playfulness, curiosity, and intentional being. Yoga has also led Kim to her current endeavour of creating & leading yoga & wellness retreats all over the world. It's here she continues to share her love for yoga, travel, culture, and connection.
---
ILEANA ROCKSON: Delta Yoga Instructor
---
In 2016 Ileana graduated from her first 200HR yoga teacher training. After graduating, she auditioned to be part of the Barre Fitness team in Vancouver andcontinues her teachings today at their South Surrey studio. Ileana holds various types of certifications in yoga, sports conditioning, pilates and indoor cycling. Her purpose and passion is to teach different types of movement and meditations with a variety of body weight movements to help build heat, find balance and build inner strength. Flexibility with full range of motion is Ileana's main focus; it is said it's okay if we can't touch our toes right away as the purpose of yoga is more about the journey within ourselves as we find our way down. Ileana was drawn to this practice after noticing a positive impact in her personal life; physically, mentally and emotionally. In class, Ileana strives to facilitate a safe space for her students and encourages expression, creativity and is of support in any way possible. The lessons we learn while doing yoga are often the actions and reactions later performed in our daily lives. By taking care of ourselves we are able to gain vibrant bodies, peaceful minds and joyful spirits.
---
AMANDA FRASER: Administrative Director
---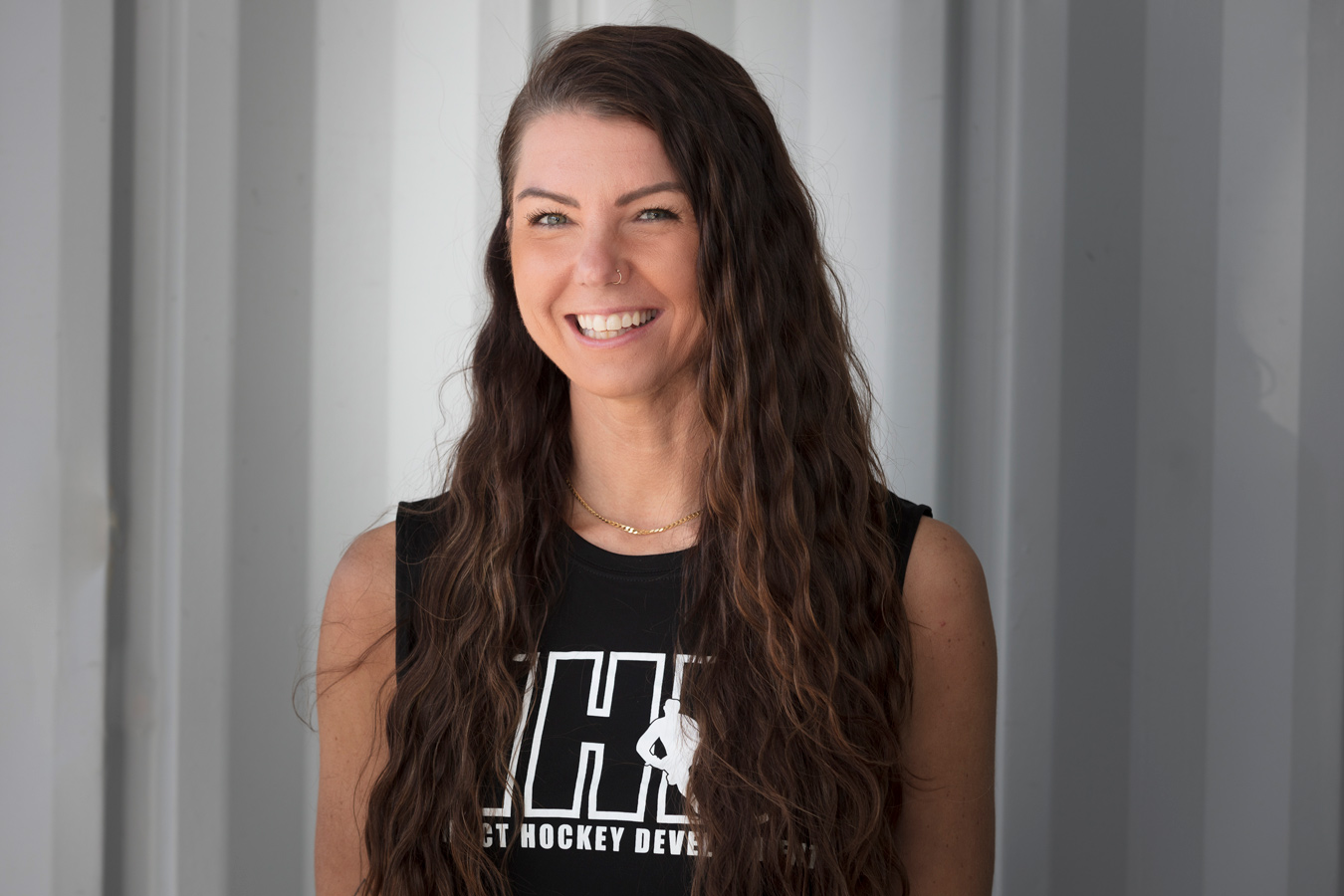 Amanda came to us in the Fall of 2018 and has been a wonderful addition to the IHD team. She has created a remarkable customer service experience and has a passion for helping people as well as a strength in growing our overall brand. Amanda brings with her over 20 years in a variety of Administrative roles and has enjoyed expanding her learning and professional career with IHD. A busy Mom of two young hockey loving boys, her goal each day is to live a fulfilled life of intention and purpose.
---
JORDAN KILMEK: On-Ice Development Coach
---
Jordan is excited to be back on the ice coaching with IHD this summer. Jordan is a current professional hockey player, playing in the ECHL for the South Carolina Stingrays as a defenseman. Jordan specializes in defensive development and is looking forward to working with ambitious players who are wanting to advance their overall game. Jordan is a great fit for a player wanting to work in a private group on defensive specific development.
---
---